News center
Track information, follow news
---
Follow Austar Lighting company news and industry trends in real time
Fearlessly Going Against The Wind
---

Celebrating the Austar volunteers who are fighting on the front line against the pandemic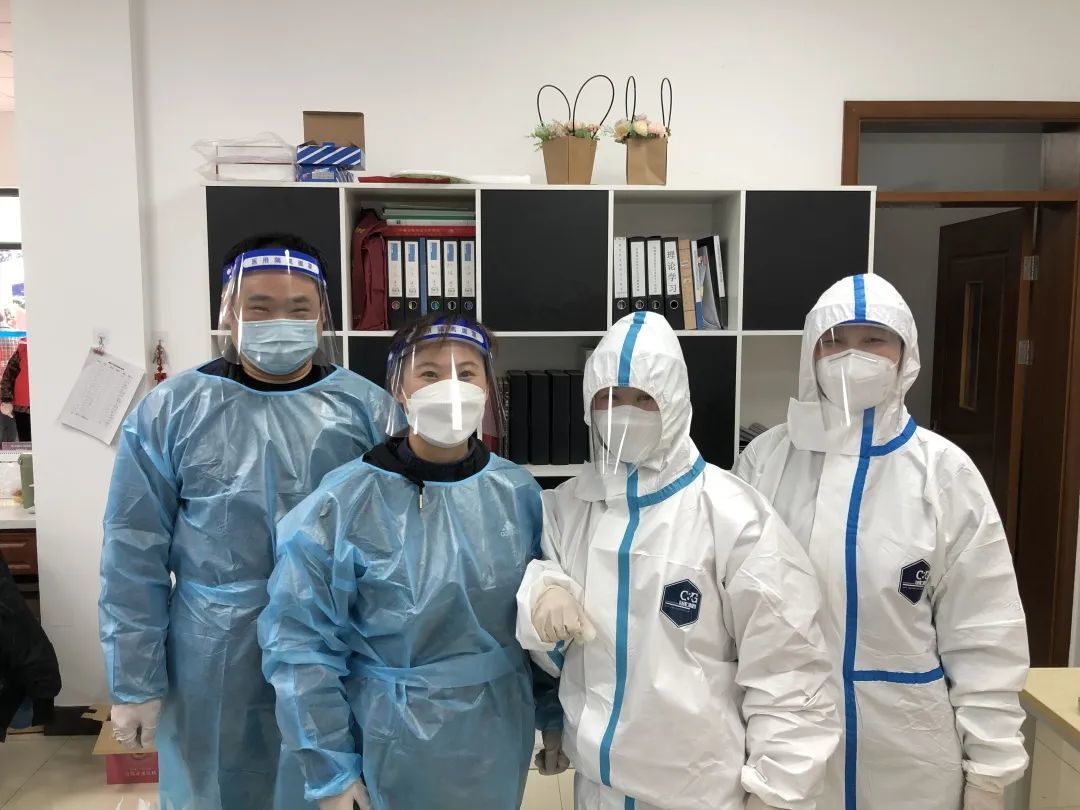 In mid-March 2022, a new wave of Covid 19 broke out in Shanghai. On March 16,Austar immediately launched an initiative, calling on all party members and activists to report to their communities through the "Pioneer Shanghai" scheme and actively participate in volunteer services for epidemic prevention and control in their communities. .
In the face of the severe epidemic situation, all party members responded to the call of the party branch,and reported to their neighborhood committees as soon as possible. Some party members and activists also signed up to join the front-line volunteer team in their community.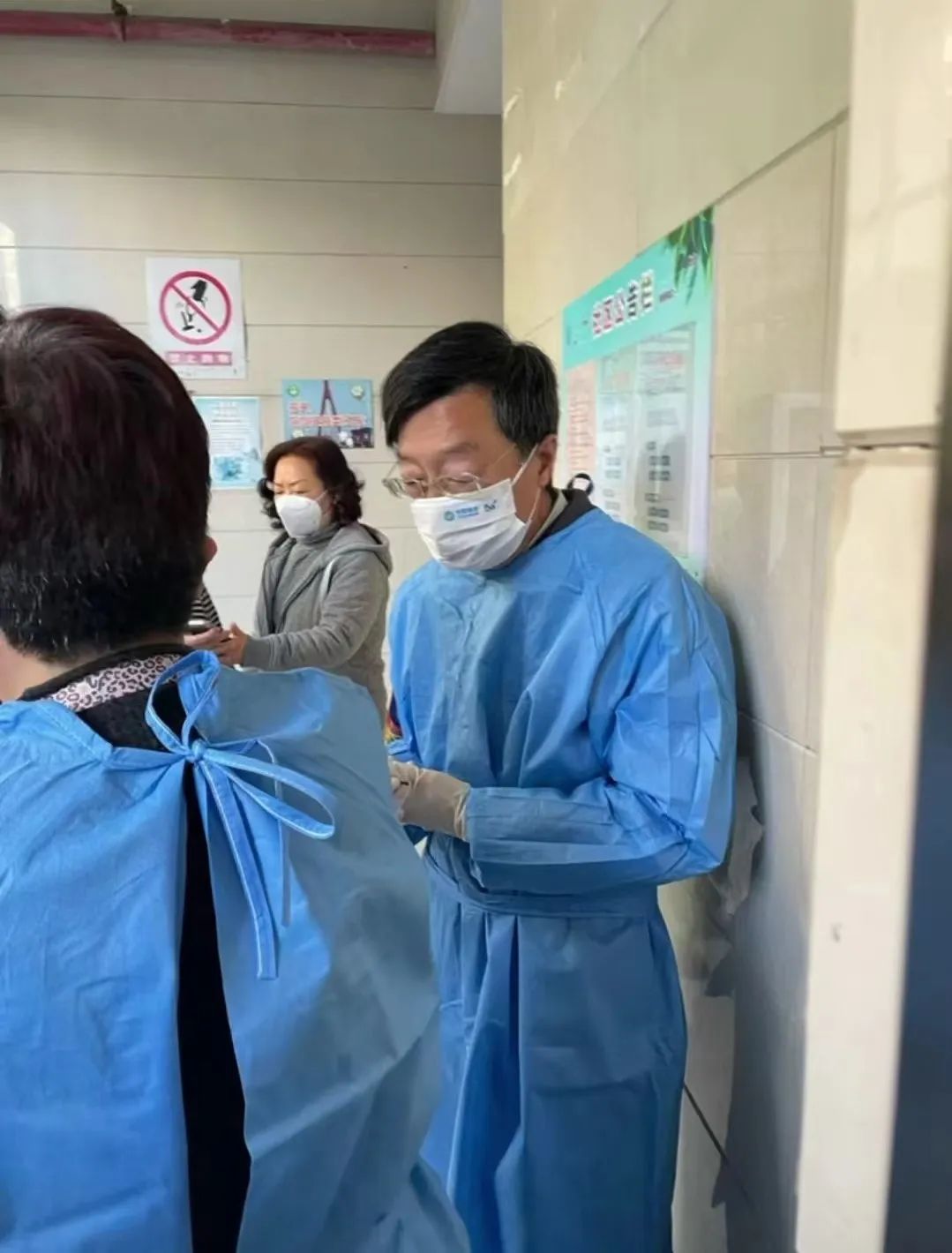 Pictured from left Zhu Jizhong, Zhu Wei, Wang Xiaoli, Fan Zhiying
(Ministry of Industrial Development)
On March 24, Austar once again launched an initiative to all party members and activists: Shanghai's epidemic prevention and control was at its most difficult and critical stage. During such turbulent times,all party members and activists of the company must shoulder special responsibilities , grit their teeth, and work with the company to overcome difficulties. It is hoped that all party members and activists in Austar will actively respond to the call of the Organization Department of the Municipal Party Committee to take the lead in contacting and serving the masses, and do a good job in the work around them, creating a strong social atmosphere of unity and mutual help.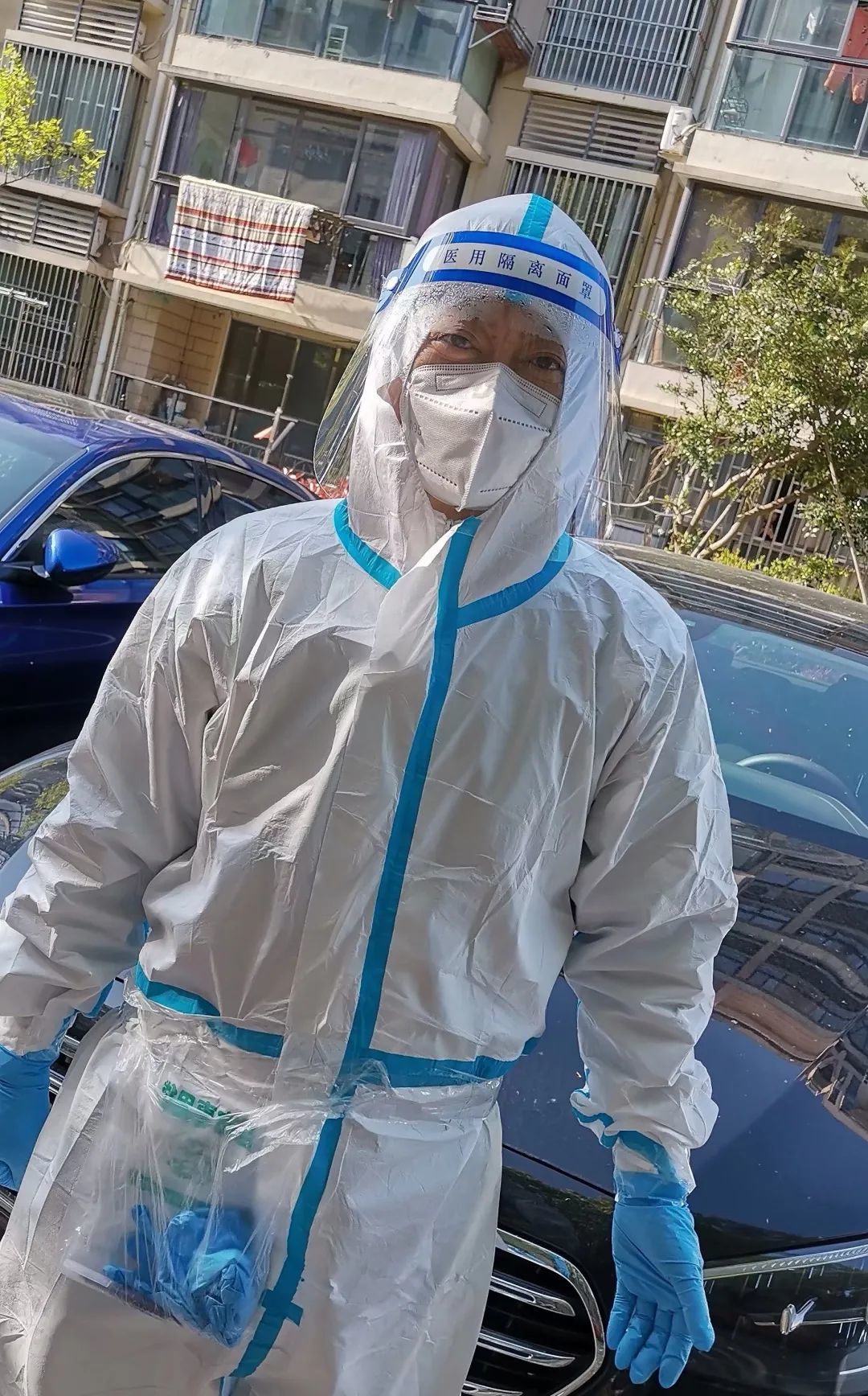 Zhang Genwang (Austral retired old party member)
Followed by party members Zhang Zhengyan and Wang Xiaoli, Zhou Jun, Fan Zhiying, Zhu Wei and Zhu Jizhong of the austar Volunteer Team, and then Ni Guoqiang, Wang Yanqin, Zhou Lanhong, Wang Zhenting, Zhao Guohua, Zhang Yanfen, Zhang Jianhui, Gao Dewen, Jiang Wenming, Xing Tianlun, He Haocheng, Wang Huaming , Cao Junjie and other Austar-employees have also joined the volunteer team in the community where they live. Even the activist Nie Jiyang who is affiliated with Austar and the retired old party member Zhang Genwang rushed to help.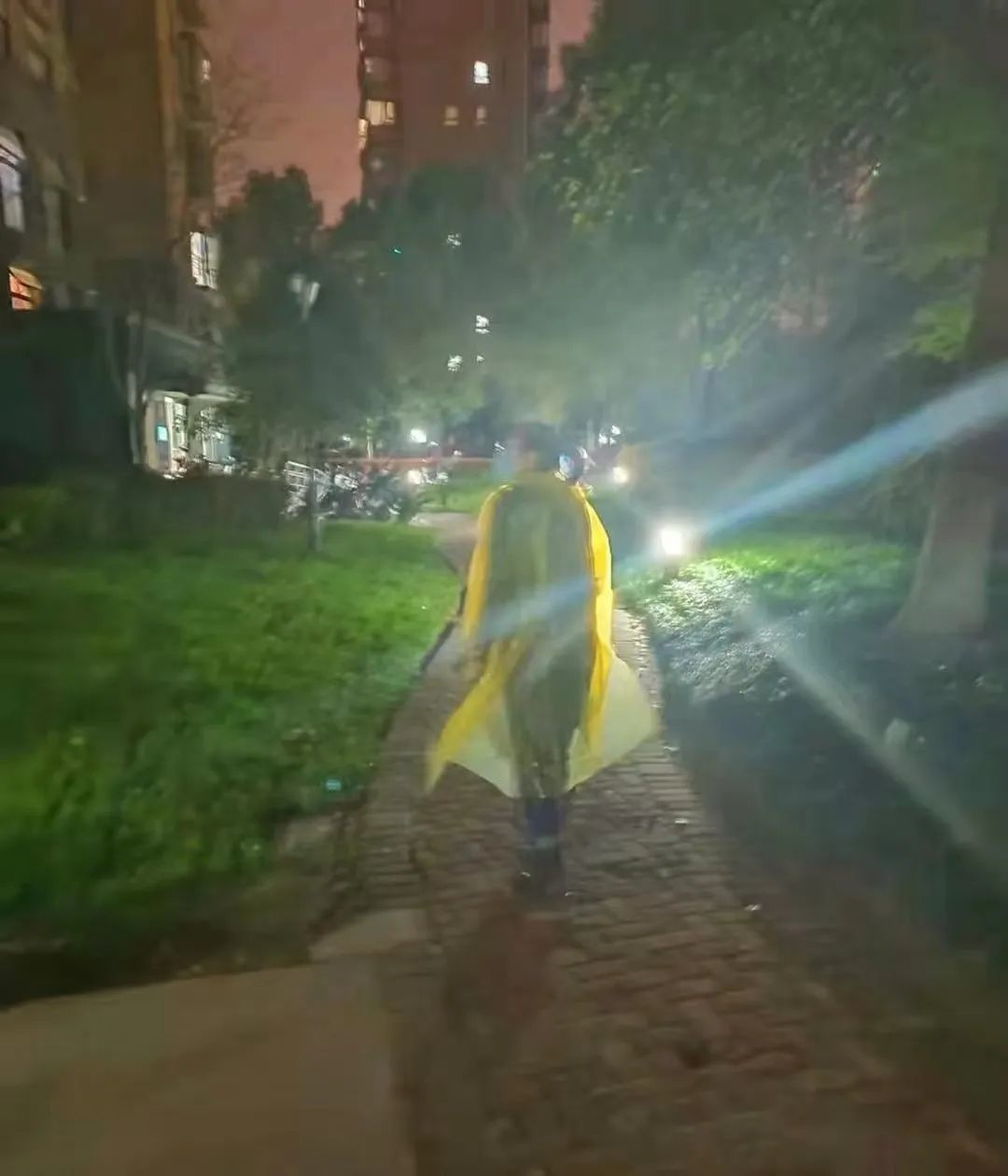 picture
Ni Guoqiang (Deputy Manager of Industrial Development Department)
They carried forward the spirit of fearless and continuous fighting, cared for everyone, and took up the mission of fighting the epidemic with practical actions. Under the leadership of their respective neighborhood committees, they took the initiative to show their identities, shoulder heavy responsibilities, and firmly erected a number of "volunteer pioneer posts" in their communities.
Early in the morning every day, they were on the waiting list for nucleic acid testing, volunteer service for the elderly, on-site order maintenance, machine coding and printing, and corridor volunteer management. There are many retired party members and building team leaders who are active in the community on weekdays, but they are generally older and are not used to using smartphones. During the epidemic prevention period, the participation of a large number of young volunteers brought great benefits to the front-line volunteer forces. They "pulled, rushed, and won." Since the closure of the community, they fought side by side with the neighborhood committee to overcome difficulties together.,The multiple rounds of nucleic acid testing, antigen testing, and residents' living service guarantees has been progressed in a normal and orderly manner. The successes are thanks to the group of "anti-epidemic pioneers" in the community.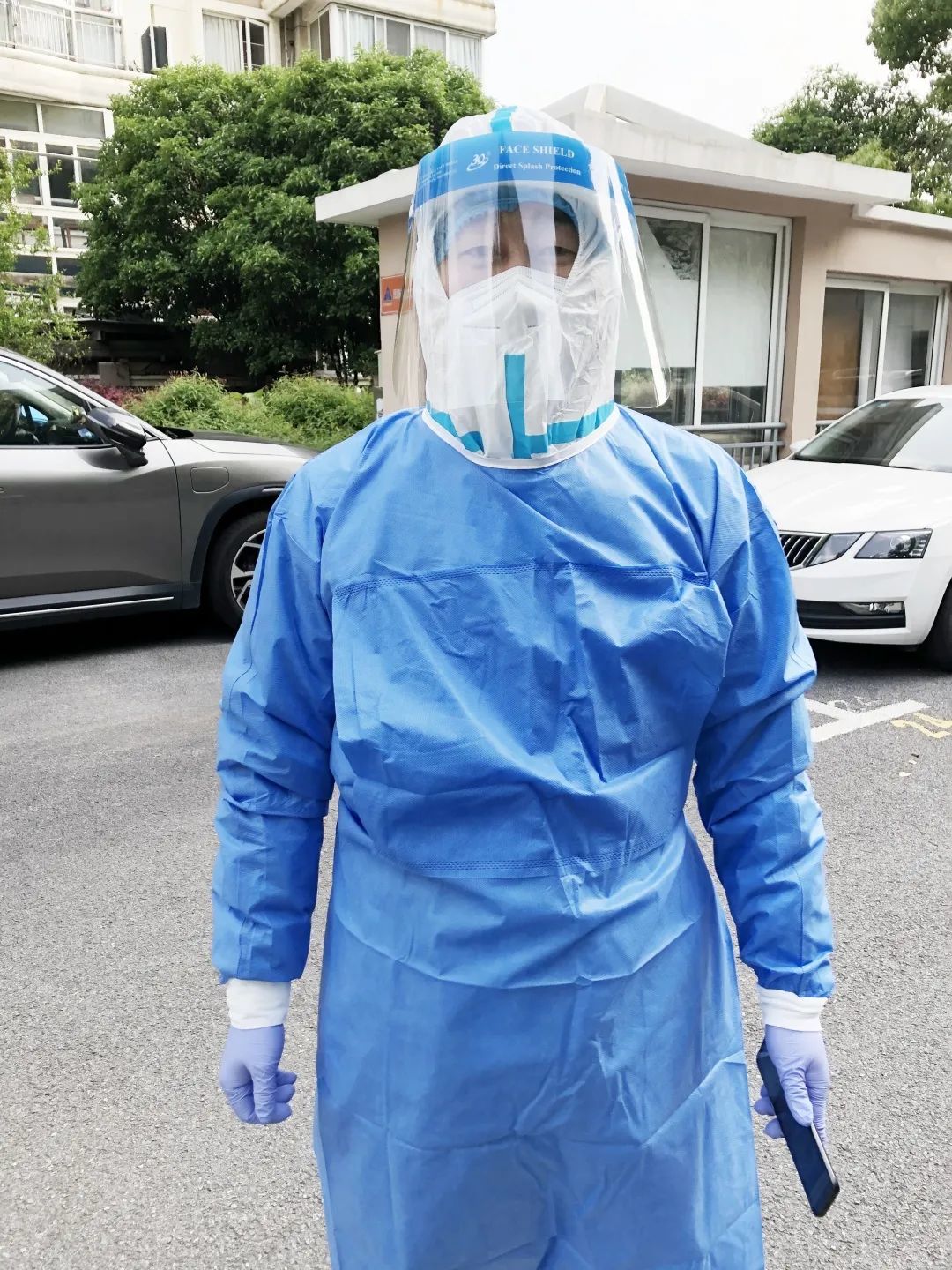 Zhang Zhengyan (Manager of Personnel Administration Department)
As the first party member volunteer to report, Zhang Zhengyan has been sticking to his volunteer position since March 20, helping the elderly to register nucleic acid QR codes, and buy vegetables, distributing antigen reagents, delivering meals to the elderly, distributing supplies... She can often be seen in various jobs, so she was jokingly called a "temporary colleague" by the staff of the neighborhood committee. Recently, she also encouraged her husband and son to join in to help carry supplies and register forms. After working for many days in a row, she didn't feel tired, but full of energy: "Because many of the neighbors are elderly aunts and uncles, I am very happy to be able to help them, and I am very moved to receive their encouragement." She also took the initiative to design the team flag of the building by taking advantage of her strengths.It became a popular spot for the residents of the community to take pictures. Her positivity and optimism inspired everyone around her.

Zhou Jun (Manager of Industrial Development Department)
As the building team leader of the Zhongjin Haitang Community, Zhou Lanhong did her part along with her daughter. Every day is full of busy tasks: maintaining on-site order during nucleic acid testing; being a porter and distributing materials; acting as a courier and tally clerk when receiving express delivery,,etc. In addition to this, she also buys for residents in a solitaire group. Every day is exhuasting,The white protective clothing on her body is not breathable at all, and the clothes inside get soaked several times a day. But she said: "These days, the order is in order, and the successful completion of the task is due to the strong support and cooperation of the enthusiastic neighbors. The medical workers have the toughtest job of all . I hope that the community will be freed as soon as possible, and the residents will be safe and healthy. I want to get out of the house,and out of the-neighborhood!come on,Zhou Pu! Come on,Shanghai!"
In order to successfully achieve dynamic clearing, Shanghai has implemented closure and control measures, starting from Pudong to Puxi to suppress-cases.Nucleic acid testing of all staff in Shanghai is a daily necessity. This makes the work of every medical worker and volunteer even more difficult.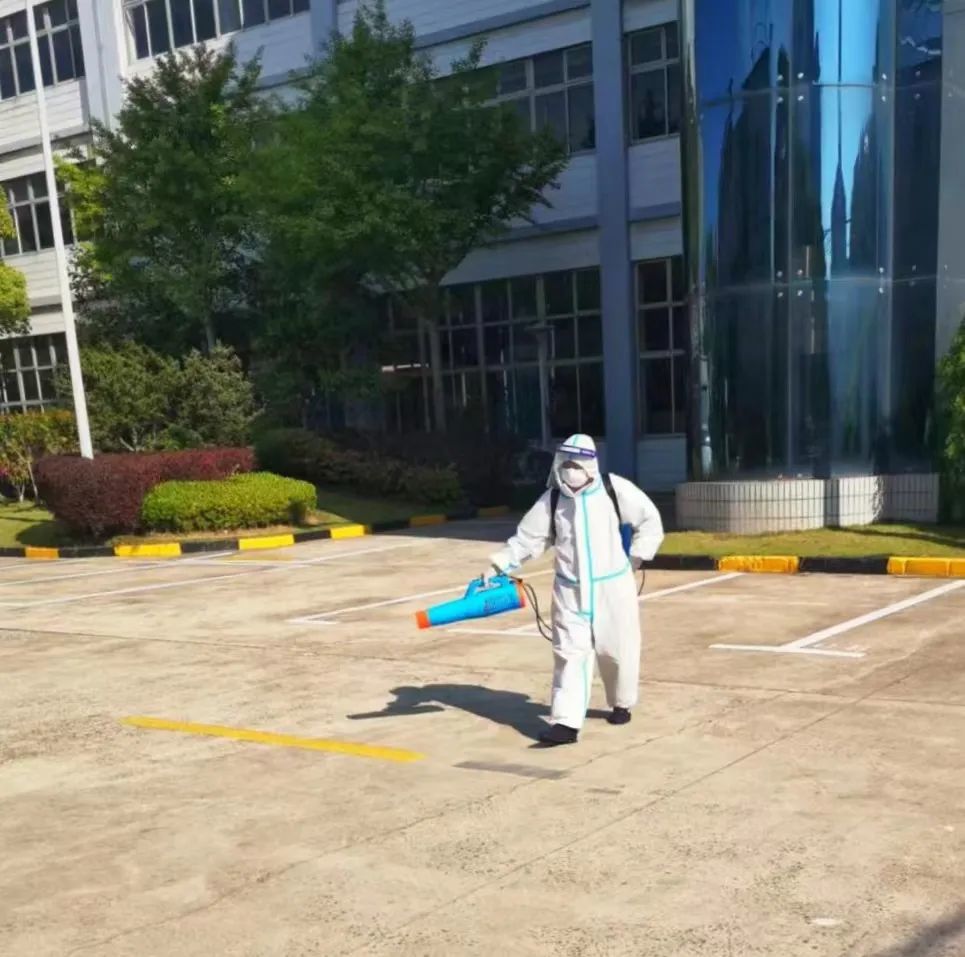 Zhang Jianhui (Marketing Engineering Department)
Party members Wang Xiaoli, Ni Guoqiang, Gao Dewen, Zhou Jun, Wang Zhenting, Fan Zhiying, Zhu Jizhong, Zhu Wei, Zhang Jianhui, Jiang Wenming and Zhao Guohua of the Austar Volunteer Team, as well as retired old party member Zhang Genwang and an active member of the Austar,Nie Jiyang The busy work started at six in the morning. In order to take lesstoilet breaks, they try not to drink water, they are busy in white protective clothing, their clothes are soaked, and their eyes are stinging with sweat.
After the nucleic acid test is completed,supplies will be distributed to the residents, and each antigen test reagent and express delivery will be delivered to the door of each resident. For them, the residents' understanding of their support is the greatest affirmation. Saying thank you is the best encouragement to them!
After a few days, they all sighed with emotion: the front-line medical workers have worked so hard, and we feel hane really contributed this time. Party member Ni Guoqiang said: "Shanghai in April experienced the feeling of Wuhan. Too many cases made people worry, and the control and lockdown were repeated in every community and village. But in the process of fighting the epidemic, there has been so much participation and dedication. From volunteers , who fought against the epidemic with their sweat and dedication. The residents who actively cooperated and participated responded to the call and resisted the epidemic with practical actions. There were also community workers who silently served various guarantees and provided services for the final victory over the epidemic. We, you and them together set up a protective net for each of us, I believe we will be able to overcome the difficulties, and tomorrow will be beautiful! "

Jiang Wenming (Department of Industrial Development)
When we receive the big gift packages from the government, we must first thank the party, the government, the front-line workers in the community, and the volunteers who delivered it overnight with an empty stomach in the heavy rain. Facing this battle ,Austar's party members began to respond quickly in mid-March. They were not afraid of hardships or dangers. They were proactive and courageous in performing their duties; each Austar party member was a banner, and each "pioneer post" was a fighting fortress.
For more than half a month, no matter which volunteer service position they were in, Austar's "anti-epidemic pioneers" have all shown themselves to be fearless, responsible, and loving volunteers under the leadership of the party branch.
They are each part of a family, parents, sons, and daughters. But they are marching against the wind for more families, and they are fearlessly fighting on the front line against the epidemic. We must remember these people who hold umbrellas for you in the heavy rain, those who help you overcome obstacles, and those who hold you silently in the dark... It is these people who make up the warmth in your life, and it is this warmth that keeps us far from the haze!
Come on-Austar! Come on Shanghai!